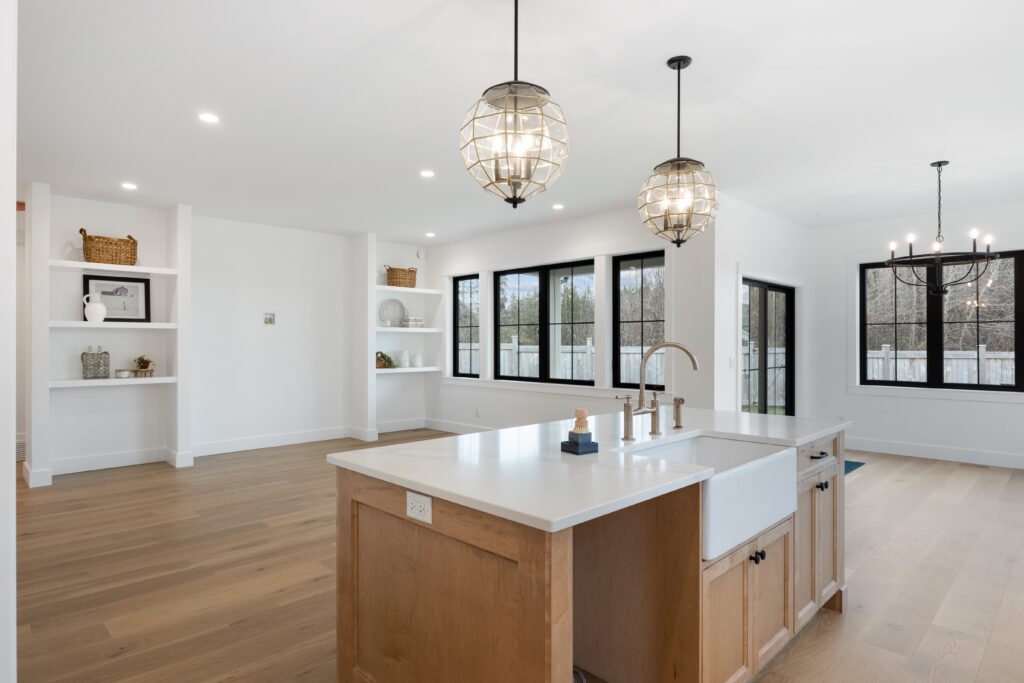 Looking for a dedicated team of construction professionals to design and build your custom home in Courtenay, Comox or Cumberland? The Coastal Custom Homes team is here to build your dream home on Vancouver Island in the Comox Valley.
Choosing a custom home builder is a very big decision. In this post, we hope to set your mind at ease by showing you that we, together can create an enjoyable and smooth experience when building your custom dream home.
Transparency
The best time to choose a custom builder is before you begin the design phase. Bringing on a builder early in this phase will create a partnership ensuring that your home's design and your budget stay aligned. We pride ourselves on being transparent with our communication process throughout the build process, providing a clear and concise pathway to your dream home.
Collaborative Approach
From the initial consultation to understand your unique lifestyle, to working through the finer details such as which high-quality products and finishes you choose, our team is here for you. Our philosophy is simple. It is built on creating a collaborative approach with our clients, delivering high-quality construction and design solutions.
Qualifications
We have an experienced team of Journeyman Carpenters, professional subtrades, and an in-house designer working together to bring your vision into reality.
Lower Utility Costs
Coastal Custom Homes is a leader in building high-performance energy-efficient homes. We use sustainable green building practices and Net Zero Energy new home construction techniques, permanently lowering the monthly costs of your utility bills while reducing the ecological footprint.
You and Your Family
This process is about you and your family. We bring your personal style to life, providing you with a home that is beautiful inside and out. Building a custom home has many benefits for today and into the future. We build homes that are beautiful, functional and energy efficient for your family to enjoy!
Lots Available
Yes, we do have lots available in The Ridge, in Courtenay, BC to build a custom home for you. Choose from a rancher or a two-storey style of home with magnificent mountain views. Would you like to add a legal secondary suite! Yes, we can do that for you too!
Contact us for a free consultation, We look forward to hearing from you:
Dean Verschuur, Coastal Custom Homes  
Email: Dean@coastalcustomhomes.ca