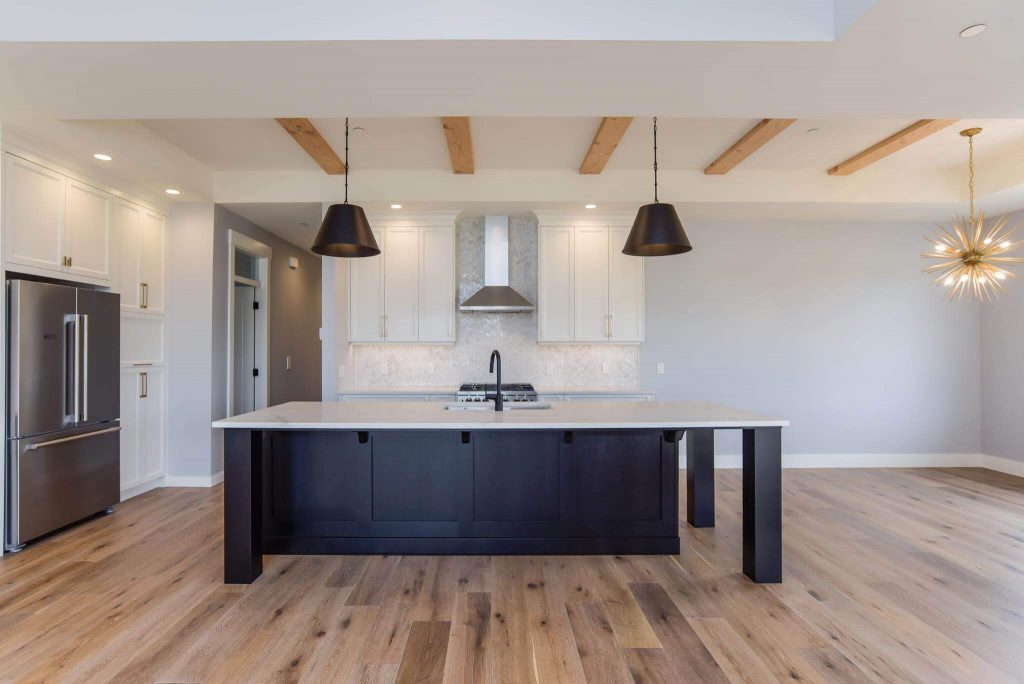 It means the world to us when we receive a testimonial from one of our homeowners. This is the case with the Grant family who moved from the Mainland to the Vancouver Island community of Courtenay in 2019. Here are some kind words about their experience of living in a Coastal Custom Home:
"When it came time for us to purchase a house over here in the Comox Valley, we had a two-day window where my girls were with me. So I set up with the realtor a tour of what I wanted and the areas in which I was interested in. There were 10 houses we agreed to look at that weekend.
I told my realtor that I liked Dean's house the most so we looked at that one first and that is all I needed. The finishing and attention to detail was next level! My wife loved it also but wanted to see a few more just to compare. We only got through 5 other houses and they weren't even comparable.
The other thing with Dean and Coastal Custom Homes is that if anything goes wrong – for example, the house settling after the first year – he is extremely easy to get a hold of and handles the situation professionally and in a timely manner. He's a great family guy that takes his business extremely seriously.
I highly recommend Dean and his team at Coastal Custom Homes if you are looking to get your house built, and if you are lucky you may be able to snag one of his already built homes!"
The Grant Family
Our team has been living the dream as we build custom homes on Vancouver Island. We are passionate about the process of creating a custom-designed home to suit the lifestyle of our clients.  Thinking of building a custom home? We commit to providing transparency, value and in the end, a beautiful home. 
We do have residential lots reserved in the popular neighbourhood of The Ridge in Courtenay, B.C. Please contact us for a complimentary consultation regarding the construction of a new custom home. You may be surprised as the process may be easier than you think!  We look forward to hearing about your vision of a custom-designed home for you and your family.
Contact: Dean Vershuur at Coastal Custom Homes
Cell: 250-465-2205   Email: Dean@coastalcustomhomes.ca  
Note: Due to the COVID-19 situation, we are committed to offering a safe environment for any meetings and to view any available homes or lots for sale. The health and safety of everyone is our primary concern at this time.