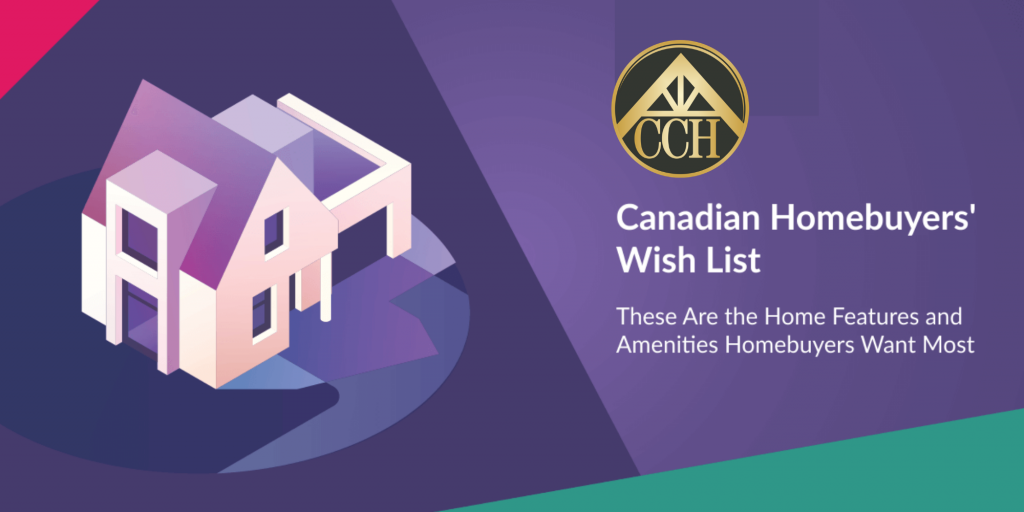 Today's home buyers are seeking an open concept home design that is easy to maintain, helps them stay organized, and fits their lifestyle for 2021 and into the future. They also have a desire for additional space, privacy and energy efficiency. The Home Buyers Survey 2021, a poll conducted by online brokerage firm ZOLO, revealed home buyers' needs and wants and how their focus has shifted during the pandemic. Despite health restrictions imposed by the pandemic, home buyers have shifted their priorities and have continued to buy new homes at a record pace.
What features do home buyers want the most?
The responses from home shoppers in the ZOLO survey indicates a shift towards more dedicated living spaces, and a want for energy efficient upgrades that enhance comfort and livability while lowering annual energy costs. Here are the top "must have features" from the survey:
Master bedroom with en suite
Energy-efficient appliances
HVAC for both heating and air conditioning
Double Garage
Main floor bathroom
Patio/Deck/Private outdoor space
Modern kitchen with some storage
Hardwood floors
Live, Work, Play
Potential home-buyers have an increased desire for private outdoor space or for rooms that allow for better work-from-home or study-from-home setups. This shows a desire for a live, work and play lifestyle. With multiple family members living, working and studying at home, families want diversity regarding room layouts, indicating a need for more privacy. Incorporating natural light into these work or study spaces is also highly desirable in a new home. Let's face it, we are simply spending more time at home and we want to love the experience of living in our homes.
New Home Features Standard in a Coastal Custom Home
Our team at Coastal Custom Homes has pivoted to meet the needs of home buyers in 2021. We have seen this trend coming. In every home that we build, we include all of the features buyers are looking for. To us, these must have features are standard, as they contribute to the overall well being and comfort of the family.
New Home Under Construction in Courtenay, BC
We have a new home with a suite that is under construction and is expected to be completed in the fall of 2021. Contact us directly regarding floorplans and pricing, we look forward to hearing from you.
Contact Dean Vershuur at Coastal Custom Homes
Email: Dean@coastalcustomhomes.ca
Pricing, availability and conditions are subject to change without notice.
Posted May, 2021