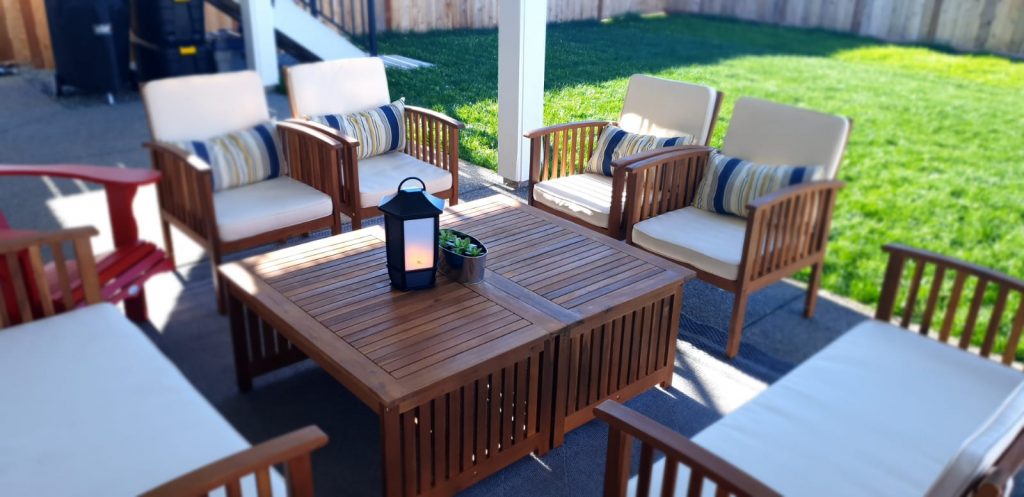 Our team at Coastal Custom Homes is humbled by some of the comments we receive from our new homeowners. Here is a story shared by one of our newest clients, James, and his family:
"Our family includes my wife, our children, ages 5 and 9 and my parents. We were living in the UK with my parents living on the Lower Mainland, and together we were looking for a place to relocate to on Vancouver Island, away from the hustle and bustle of the larger cities.
"Before we purchased our home from Dean, we looked at other new homes at The Ridge and in other areas of the Comox Valley. We decided to purchase the home from Coastal Custom Homes because it had an independent suite, and the layout of the home is perfect for our family.
"Our family spends a lot of time on the upper deck and on the lower patio. We enjoy lounging and barbecuing from both of these areas and we also spend time in our perfectly sized enclosed backyard.
"Our younger children are active in sports and we really like the close proximity to these activities from The Ridge. We also walk and bike around all of the trails at The Ridge and we often use the seaside trail to ride directly to the beach which is only minutes away.
"Often, we sit on our front porch and talk and wave to other residents. We have met a lot of new people at The Ridge and find everyone to be very friendly and personable
"We love the house and we feel that we have the best quality house in The Ridge. This home has great curb appeal and combined with the attention to detail and the high-end materials and finishes Dean uses, the house is absolutely perfect. We feel like we live in one of the best homes in the neighbourhood and we are very proud owners!
"Due to some unique features of our home, we use far less energy than we expected. Our home has solar panels on the house (allowing us to eventually expand our solar panel system to be at net zero), which is only possible because Dean put a high-quality energy system in place, making further upgrades quite cost-effective for us.
"Dean has been very responsive to all of our inquiries, he listens and he is a pleasure to deal with. Overall, it has been a great experience, purchasing our home from Coastal Custom Homes. Dean has been very accommodating and made additional changes we requested before we moved in, far exceeding our expectations on the finishing of the home."
Thank you to James and his family for sharing their experience of purchasing a home from Coastal Custom Homes.