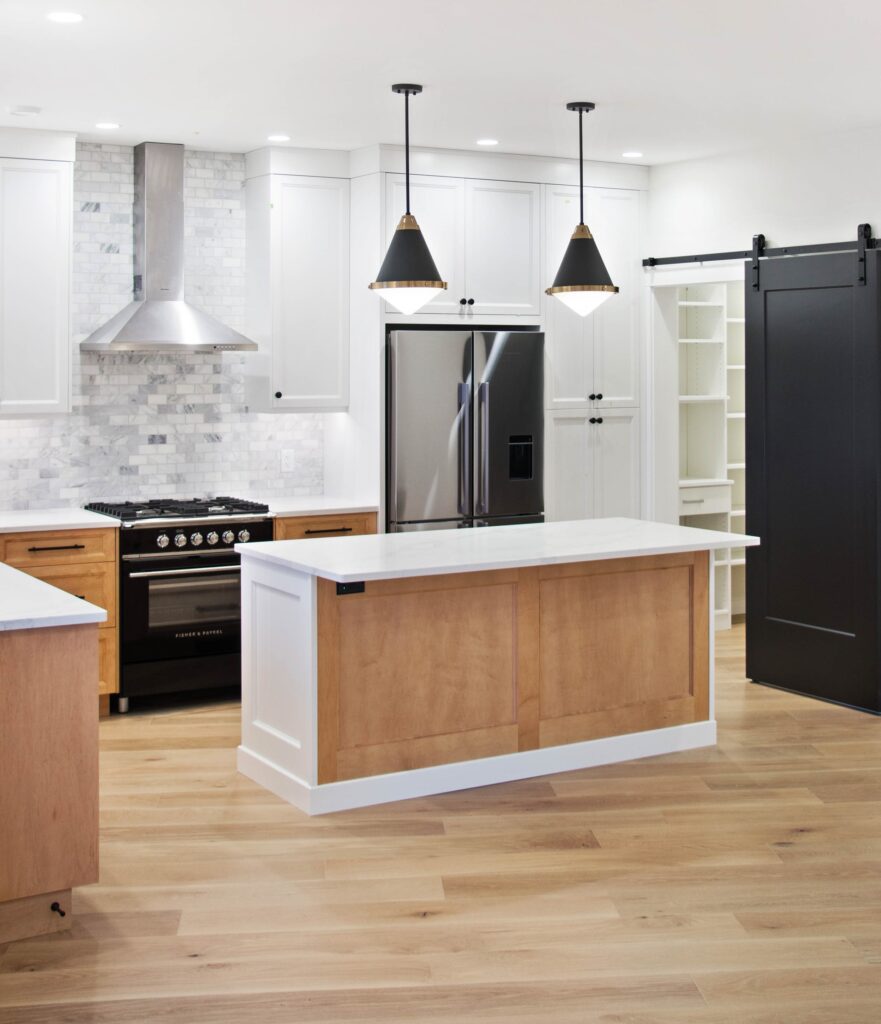 New custom home building trends are emerging as we enter 2022. Today's new homes are doing double duty as home offices, study areas and gyms. With the continuous changes in our family and work lifestyle, new buyers seek to enhance their quality of life by integrating more multi-functional space in their homes.
We are custom home builders and we are passionate about every new home we build. We build every home as if we are building it for ourselves and our own family. This philosophy trickles down to every single team member, sub-trade and supplier. Thoughtful planning goes into each home as we implement an integrated design approach with our clients and our team.
How does our entire team embrace this concept? It starts at the very beginning, with careful observation of the lot we are building on. Then we move to an integrated design approach. What type of floor plan would be best for this location? Is it south or north-facing? How much energy efficiency can we build into this home? These are the questions we ask throughout the building process, ensuring that we are delivering a custom home that adds comfort and flow to your everyday life.
Our in-house designer, Tiffany assists in designing the home, with special consideration on creating beautiful aesthetics, a calm colour scheme and interior flow. Her inspirational designs will uplift your family time together. Tiffany provides guidance in finding the newest products and ideas to fulfill your "must-have" list while helping you stay on your custom home budget.
Must-Haves
Recently, we completed a custom home for a couple who had some very interesting "must-haves" on their list. We finished the gas fireplace with an off-white shiplap, providing a sense of casual elegance. On both sides of the fireplace, we built floating shelves with recessed hidden lighting. Two-tone custom kitchen cabinets, a walk-in pantry and a wine fridge were also included in this home. Barn doors added a sense of personality to their kitchen area as did bold, pendant lighting.
We include top-end Fisher and Pakel appliances in all of our homes. We also pride ourselves on using local subtrades and locally sourced products from suppliers.
We are one of the only builders in the Comox Valley who include solar panels on our homes. This is a cost-saving and climate-friendly product to have, as the panels will continuously generate electricity, saving the homeowner money for the life of the home. Today's new buyers are energy conscious and desire a home that will provide comfort, functionality and lower costs for the long term.
Find out more about new homes built by Coastal Custom Homes on Vancouver Island.
Dean Vershuur, Coastal Custom Homes
Email: Dean@coastalcustomhomes.ca