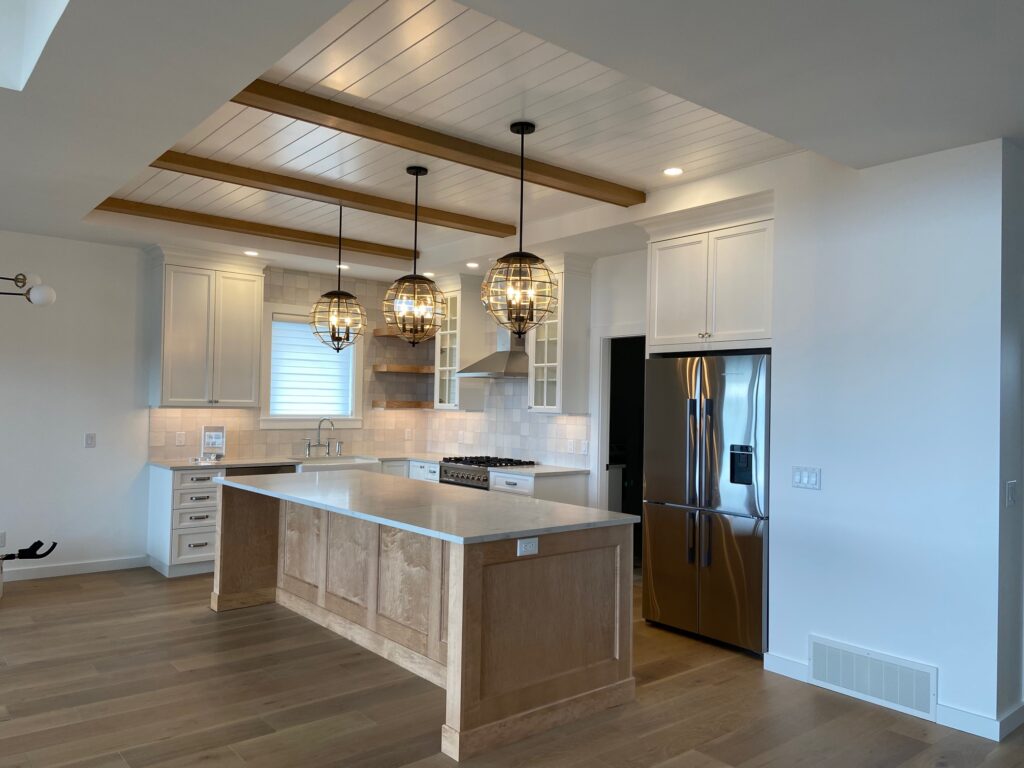 Choosing a custom home builder is a very big decision. In this post, we hope to set your mind at ease by showing you that we, together can create an enjoyable and smooth experience when building a custom home.
The best time to choose a builder is early in the design phase creating a partnership to establish budgets and timelines that can be agreed upon. We provide the owner with a comfortable, functional and energy-efficient home that is beautiful inside and out. Our team is dedicated to making your dream home a reality.
Top Reasons to Choose Coastal Custom Homes
Communication – We are transparent throughout the build process, providing a clear and concise contract, and regularly reviewing the progress, budget and occupancy date.
Collaborative Approach – Our philosophy is built on creating a collaborative approach with our clients with onsite access to the new home throughout the build.
Warranty – Every home includes a New Home Warranty from Pacific Home Warranty which provides coverage for 2-5-10 years. 
Insurance – We are fully licensed and insured and carry Course of Construction insurance.
Qualifications – We have an experienced team of Journeyman Carpenters, professional subtrades, and an in-house designer.
We build energy-efficient homes that include a solar system to generate electricity supplying power to each home, substantially reducing energy bills for years to come.
We have been building homes in the Comox Valley since 2015 and are very proud to share testimonials from happy clients.
Building a custom home has many benefits for today and into the future. We build homes that are beautiful, functional and energy-efficient. For example, we have a home that will be ready for occupancy in April, 2022. Here are the details on an upcoming open house.
Open House for 3291 Eagleview Drive, Courtenay, BC
We have a new 3,300 sq. ft. home for sale which includes a separate one-bedroom self-contained suite that can be used for family or friends or can be rented out.
Location:
3291 Eagleview Crescent, Courtenay, BC
Price: $1,325,000 + GST
Beginning on the weekend of April 23 and 24, you can view the home from 10am through 2pm.
Following this date, the open house will take place on Saturday and Sunday for the remainder of April from 10am through 2pm.
Find out more about this new home or other new homes being built by Coastal Custom Homes on Vancouver Island.
Contact: Dean Vershuur, Coastal Custom Homes
Email: Dean@coastalcustomhomes.ca
Availability and conditions are subject to change without notice.
Posted April, 2022